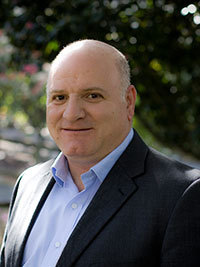 Dr Khaldoun Aweidah
MD, FRANZCOG
Khaldoun is a gynaecologist with advanced laparoscopic training.
In addition to Khaldoun's fellowship training in Obstetrics and Gynaecology, he has completed a further two years fellowship in advanced laparoscopic and minimal access surgery at Auckland City Hospital, and he is a fellow of the Royal Australian and New Zealand College of Obstetricians and Gynaecologists.
Khaldoun is our colposcopist offering diagnostic and therapeutic colposcopy including LLETZ procedures at the OneSixOne.
He has specialist gynaecologic interests in:
Menstrual disorders
Hysteroscopy
Colposcopy
Fibroids
Contraception
Uro-gynaecology
Chronic Pelvic Pain
While his main interest is minimal access surgery for management of:
Endometriosis
Pelvic Masses (Ovarian Cysts)
Fibroid Uterus
Tubal Ligations
Khaldoun's philosophy of practice revolves around building a reputation of excellence, approachability and compassion.
He has a fortnightly clinic at OneSixOne and a monthly clinic at Ormiston Specialist Center in Flat Bush.
To make an appointment at OneSixOne, call his secretary Cimi on 09 623 0161 ext 241, or email: Khaldoun.Aweidah@onesixone.co.nz